Metaverse in a Box Packages
For business owners, Metaverse in a Box (MIB) can help increase brand visibility and gain a competitive advantage by offering unique and innovative experiences that set you apart from the competition.
With Leads Accelerator, you get two options of immersive executions: a web storefront or a 3D product demo embedded on your website. 
We'll make it enjoyable for the visitors to learn more about your brand and your products with virtual spaces that win in both storytelling and sales.
What's in the Leads Accelerator – 3D product demo and how does it work?​
3D Model of your product or service representation
Your product or service representation in 3D view within your website or from the web browser.
Hotspots

Details for your product or service represenation can be assigned to each hotspot.

360º and 3D view
View and interact with your product and service representation in all angles.
What's in the Leads Accelerator – Web Storefront and how does it work?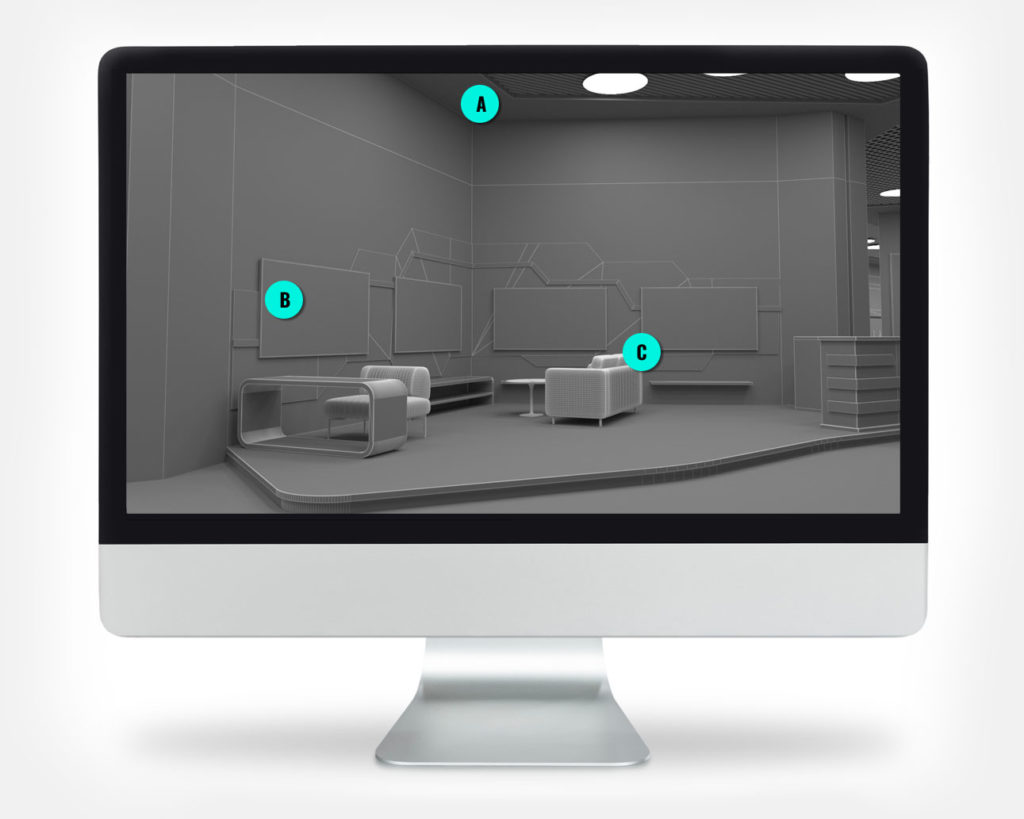 Storefront interior
Modeled after your brand, customers can walk through your storefront and select active hotspots to know more about your products or services.
Hotspots

This can be a display of your product or services with detailed information.

Interior elements
Moveable interior elements to suit your vision on how to display your products or services.
Adds a pop to your print promotional materials.
Turn your capabilities brochure, postcard, or banner into stand-out moments for your prospects and existing customers with AR-powered visual spectacles that convert.
Starts at $759
Your competitive advantage​
Bring your story to life with Metaverse in a Box. Messages become more memorable. Promotions become personal. And your business elevates itself by creating a real and lasting advantage. For your customers, moments made magical.For your business, the impact couldn't feelmore real.
Is your business ready for the Metaverse?
Book a consultation with us by filling in the details below.