Metaverse made easy to understand
The Metaverse is a virtual shared space that is transforming the way people interact and engage with each other online. With the growing popularity of virtual and augmented reality, the Metaverse is poised to become a new hub for social, economic, and cultural activity.
As a small business owner, you may be wondering how you can leverage this technology to grow your business and reach new customers. That's why I'm excited to offer you a beginner's tutorial that will help you get started with the Metaverse and understand its potential for small businesses. The Metaverse 101 Marketing Playbook is designed for small business owners who are new to the Metaverse. Whether you are a complete beginner or have some experience, this webinar will provide you with valuable insights and practical knowledge.
You will learn:
What the Metaverse is and how it works
The benefits of Metaverse presence for small businesses
How to create and manage your Metaverse presence
Metaverse potential for virtual events, transactions, and product demo
Leveraging the Metaverse to reach new audiences and grow your business
Complimentary Metaverse 101 Marketing Playbook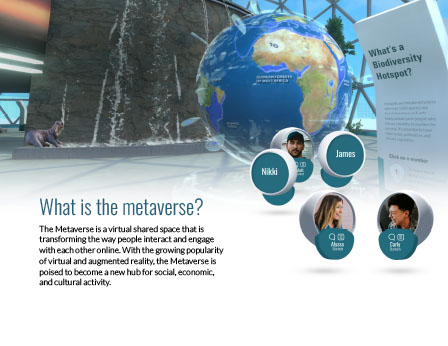 It's vital to stay ahead of the competition and adapt to the changing landscape of business and the metaverse.
This playbook is designed to provide small businesses with a comprehensive guide to marketing in the metaverse. It covers the basics of the metaverse, provides strategies for reaching and engaging with the target audience, and offers real-world examples and case studies to help small businesses navigate the unique opportunities and challenges of marketing in the metaverse.